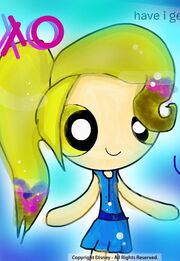 (inspired by ROCKY-COOKIE) hi my D-name is VEEN-RED-ROSE i'm an artist with 181 fans and 5905 stars also from now on DC doesn't share my art. My name is Veen. I'm called Veeny-Veenie, here's some about me:
About me
Fake info about me is
name:Veen
NK:Veenie,veeny,veeniey
Type:female
Wife:ROCKY-COOKIE (*puches you* :"D)
Hair:black n yellow (fair)
highlights:brown,blue,pink
eyes-fire n brown
Appearence
Hair: light brown
Eyes:yellow & brown a bit
Skin:white 
I have...
YouTube account (Veen217-VEEN-RED-ROSE) CP account (Veen Red Ros)   google (Veen Veene) devianArt (~Veen-Red-Rose)  woozworld (VEEN-RED-ROSE) AnimalJam (Rosy WinddyBunny-Veen2Red1Rose) Pixie Hollow (Holly StarFlower-VEEN-RED-ROSE) all know DC (VEEN-RED-ROSE) dc group account(firebubblerose)
that's all i thing...
Poll! (Favorite Artist)
who's your fave artist? if i forget to add you,just ask me!
(just ask me if i forget to add you to Poll ;)
Favorite
Color:Red
Fruit:StrawBerry
Sweet/Candy:Cotton Candy

Biggest Insapirations:ROCKY-COOKIE and WaterPainter1144
Song/band:One Direction/What Makes You Beautiful
First group account
nah it's not group it just two perseons Me and Vampireart4 (user:VandVInc) created by:VampireArt4 2nd group account created by FireRed-2013..perseons me,ROCKY-COOKIE,bluebubblesgirl...and fire...user:FireBubblesRose that's all i thing
Hates/Dislikes                                     
Annoying people
Copier Artists on DC & when they're copying me or another artist
DC(sorry) when they don't approve my art
When people say can you draw us or my OCs and they don't do it 
When artists say i'll fan you and they don't. I really dislike and hate this!
Likes/Loves
When one draw me ,fan me, and be my friend
nice people 
when i have friend requests
YOUTUBE DEWDIEPIE
nyan cat
http://i1237.photobucket.com/albums/ff472/Oreomin/Snapbucket/07c5af29-837c-4356-85e8-0c20d3c08b82.gif
DCBffs/DCF
ROCKY-COOKIE, WaterPainter1144, Fire-Love100, PinkShimmer16, Candifloss, 123Lovelost, Mist566, VampireArt4, CrazyCat1802,_Jessie_Grl, Jessie_800, lilderpderp, Katebith, Zuesdemigod2002, petshopface, 5sunest5, IM_PawPrintz, Puppydog58, theTARDISrocks, I_Like_Wolves, PrincessPink2409, And many more. Feel free to add yourself!
Ad blocker interference detected!
Wikia is a free-to-use site that makes money from advertising. We have a modified experience for viewers using ad blockers

Wikia is not accessible if you've made further modifications. Remove the custom ad blocker rule(s) and the page will load as expected.