As the title says, River is pregnant :D!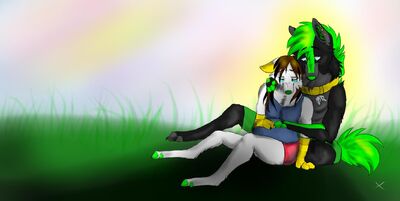 They will be giving birth to 4-5 pups in a few days, and they will be aviable for adoption! I will obviously draw them with their parents every-now-and-again, but i know that they will make some artists very happy :3
Once the pups are of age, they will be up on my deviantart ( http://xoedra.deviantart.com/  )
I need help though!
If you guys have any name ideas, comment below! 
thanks!
Ciao!
Ad blocker interference detected!
Wikia is a free-to-use site that makes money from advertising. We have a modified experience for viewers using ad blockers

Wikia is not accessible if you've made further modifications. Remove the custom ad blocker rule(s) and the page will load as expected.