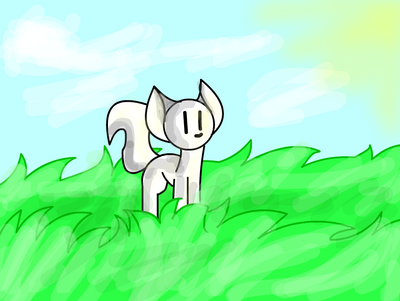 FOREVER GROWING
CHAPTER TWO
EXPOSTION   
 Here is our protagonist. He loves his house. He enjoys thinking back on how the portal gave him a place to just plainly exist. 
Now, in this moment, in this place, he has a setting. 
He can go somewhere, but why should he? Because now he has the ability?
No, without the passion, the drive, the reason, he has nowhere. 
But it's still something. Something new. A place to explore. 
One of these places was the park. This day, he was trotting through it when he happens upon a portal. 
He smiles. He walks through. But he never imagined what more he could have...  
Ad blocker interference detected!
Wikia is a free-to-use site that makes money from advertising. We have a modified experience for viewers using ad blockers

Wikia is not accessible if you've made further modifications. Remove the custom ad blocker rule(s) and the page will load as expected.