Hello peoplez of Atlantis!!!!!!!!!!!!!!!  It's me, Ellie, the nickle city brain. :3 Today I am going to talk about:
MINECRAFT!
If u may know, dis is teh logo: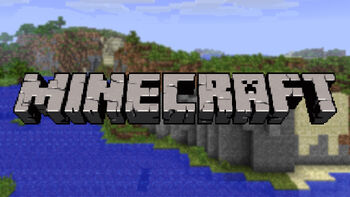 If u play it, then comment on dis blog
BECAUSE I HAS BO FRIENDS!!! :(
so there.
Vote 4 best mob:
Enderman
Creeper
Enderdragon
Spider
Cave Spider
Zombie
Skeleton
Spider Jockey
Silverfish
Ghast
Blaze
Zombie Pigmen
Wither Skelton
Wither
Ad blocker interference detected!
Wikia is a free-to-use site that makes money from advertising. We have a modified experience for viewers using ad blockers

Wikia is not accessible if you've made further modifications. Remove the custom ad blocker rule(s) and the page will load as expected.