So guys I've been planing a christmas party for the wiki! I've been doing some reaserch on American times so it'll be about 3:00 in the afternoon tomorrow, Christmas eve. We will go on chat and I'll link a movie, we will watch it together and if you have any movie sugestions link it in the comments! We will talk about the movie in chat and start at the same time. Tell me any movie sugestions in the comments! Happy holidays!
CANCELED! I CAN'T MAKE IT SORRY!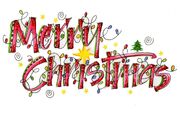 Ad blocker interference detected!
Wikia is a free-to-use site that makes money from advertising. We have a modified experience for viewers using ad blockers

Wikia is not accessible if you've made further modifications. Remove the custom ad blocker rule(s) and the page will load as expected.