Tiftif2003  is an artist on Disney Create that has 100+ fans and 4600+ stars
Styles
Tiftif uses a lot of different styles like ppg, anime, and chibi styles. Although, sometimes she draws sketches or something random!
Mascots
One of Tiftif's mascots is well... Tiff!                                                                                                                                            She also has a mascot named Ginger. Maybe she's a leprechaun!!! XD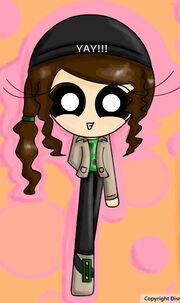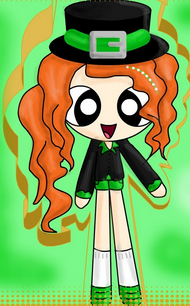 Likes
Disney Create no duh
Wafflez
Sneakers
Sweaters
Puppies
Smiling
Laughing
The Interwebs Machine
Disney
Inventing things
Christmaz!!! Yay Christmas!!!
Winter
Cold
Fireplaces
Club Penguin
Zen Gardens lol idk
My puppy
Jeans
Pictures drawn for her
If you draw one for her feel free to add it!
Ad blocker interference detected!
Wikia is a free-to-use site that makes money from advertising. We have a modified experience for viewers using ad blockers

Wikia is not accessible if you've made further modifications. Remove the custom ad blocker rule(s) and the page will load as expected.