TeamFinnickOdair is an artist on Disney Create. She has 500+ fans
http://disney.go.com/create/artists/TeamFinnickOdair
Origin of d-name:
After I read Catching Fire, I would always say I was 'Team Finnick Odair' because he was my favorite character.
The Beginning:
I began Disney Create in 2010 with a different account. However, I quit eventually and forgot about the website. One day, I got back on and logged on with my Pixie Hollow username and password. I began drawing on Disney Create again in March 2013.
Art Styles:
The two styles I draw in most often is my manga style and chibi style. I have drawn in PPG stlye but not as much.
Mascots:
I currently have two mascots:
Finny- My main mascot
Bo- She has not been used as much yet, but I will use her more in the future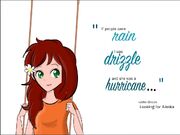 About Me:
I'm 14 and in 9th grade. In my freetime you will probably find me drawing.
Likes:
-Drawing
-One Direction
-Niall Horan <3 he's da bomb diggity
- Purple!
- Food
-Cats
-Janoskians
- Little Mix
- Justin Bieber
- My favorite animal is a giraffe
- My favorite food is probably pizza
- Laughing (I am one of those people who will laugh for no reason(
- Reading
Dislikes:
- People who lie
- Mean people
- Bugs ew
- Minecraft
- Harry Potter
Friends: no order
- Mist566
-Bubbleskirt
-Lilderpderp
-Candifloss
-ROCKY-COOKIE
-Kletom
-Birdie
-Bobojoe
-GraceRaincloud
-Verena-Chan
-JessKitty
-Ghoulgirlgotspirit10
-Mockingjay1001
-123lovelost
-Under_Par
-Raventhepersonlol
-Elegantlyart1
I know I am forgetting alot of people I'M SORRY! If youre not on here let me know and I will add you!
Ad blocker interference detected!
Wikia is a free-to-use site that makes money from advertising. We have a modified experience for viewers using ad blockers

Wikia is not accessible if you've made further modifications. Remove the custom ad blocker rule(s) and the page will load as expected.