StarStyle14, known as a Guest on Disney Create was unpopular on Disney Create but since it closed is now
StarStyle14



DC Name

Guest

Fan Count

Unknown

Styles

PPG, Chibi, Comic, MLP

Main Mascots

Star (Herself), Carrie, Mandy, McKenna, Ella, Sammi

Other Mascots

Lily, Aaron, Gabriella, Megan, Jazzlyn(MLP), StarStyle(MLP), Mittens(Cat)
a semi-popular Deviantart artist.
​Styles
Star mainly used PPG Style on Disney Create but since developed more as a Deviantart artist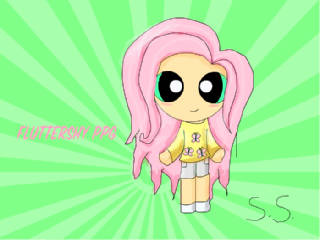 Mascots
Star (AKA Herself)
McKenna
Ella
Mandy
Sammi
Star has made more Mascots (OCs) after DC closed but these are just the ones used on DC. Star also adopted Candifloss's mascot Carrie.
Ad blocker interference detected!
Wikia is a free-to-use site that makes money from advertising. We have a modified experience for viewers using ad blockers

Wikia is not accessible if you've made further modifications. Remove the custom ad blocker rule(s) and the page will load as expected.