Hi im petshopface from disney create i was too lazy to edit my old page!
Stuff
Well about me i drew wolves and i have many dcbffs, o3o i watch camp lakebottom now so yea i still draw wolves though. SUPERCREATIONS IS STILL MY MAIN INSPIRATION XD
lol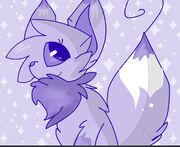 dont look at my old stuff look at me new stuff on deviantart  o3o its itaskedme2typeaname
Ad blocker interference detected!
Wikia is a free-to-use site that makes money from advertising. We have a modified experience for viewers using ad blockers

Wikia is not accessible if you've made further modifications. Remove the custom ad blocker rule(s) and the page will load as expected.