Littlecutelily
"Be yourself and follow your heart, not what other people say!"
-Littlecutelily

Littlecutelily is a not-so famous artist who has videos and a robot on her page.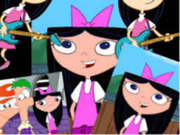 Still, her videos have effort and creativity.
Recently, though, two pictures have been published. One is of Golden Iris, and one of Opal Shine, her OCs. Currently, she has 243 stars and 28 fans. Now, an entry for a contest was published through thousands!
Favourite Artists
Like most artists, Littlecutelily loves candifloss and BoBoJoe. She fanned some artists a long time ago, but now she regrets it. She refuses to say who they are because they may feel sad or insecure. She also loves sunnykitty123 and Funny56.
Ponies
One pony has been published and is called Opal Shine. She has purple skin and yellow hair in a red hairband. Her cutie mark is an opal, and her talent is helping Rarity in her shop. Opal Shine also has a little sister named Sapphire Shine. Opal Shine would like to be friends with the following.
Wonder Art
Spectra Electra
Sunset Bliss
Web Wing/Wish Wing
Crystal Clear
Tornado Twirl
Please add your pony if you think i will like them!
Friends
Please add friends!
sunnykitty123
lilycutegem
candifloss
WaltDisneysMulan
Notes
Edits made by sunnykitty123
and lilycutegem
Extra note: I do not go on that often, so no more comments or I won't hear them, probably. Since DC shut down, I don't go on.
Ad blocker interference detected!
Wikia is a free-to-use site that makes money from advertising. We have a modified experience for viewers using ad blockers

Wikia is not accessible if you've made further modifications. Remove the custom ad blocker rule(s) and the page will load as expected.