Lilys request page!!! Add yourself asking what you want me to draw down here! (i can draw lps,wolves,cats, and dogs)
requests:
requests i want ppl to do for me:

petshopface- can you draw clarissa+alejandro
baltocreations- can you plz draw lily the wolf? ( ima big fan of you)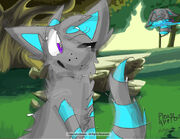 all art made by me (c) CB 2013
Ad blocker interference detected!
Wikia is a free-to-use site that makes money from advertising. We have a modified experience for viewers using ad blockers

Wikia is not accessible if you've made further modifications. Remove the custom ad blocker rule(s) and the page will load as expected.