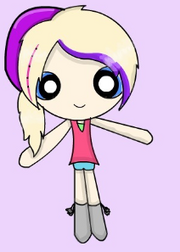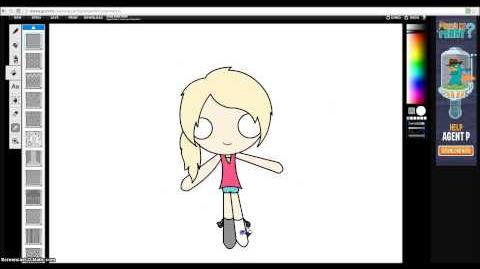 GlitterOreo is a PPG artist with 100+ Fans and 1,168 stars.
She is part of HipsterCrew, a collab account, (AllyKat-11, LovelyKaye, TeddyFluff19, Theyashd, ShelbyBeagle, GlitterOreo, and LilyBlossom7789) Disney deleted the account tho :C And they aren't accepting members sorry!
FRIENDIES
Glitter's best friend forever is Pinkshimmer10! They draw eachother things and have a great friendship!
Style
She draws only PPGs. Her mascot Glitter, is a blonde PPG with purple highlights and a pink feather. You can tell something is usually made by her by the way she draws hair. She has her own way. Her PPGs are skinnier than how some PPG artists draw them. She also has a cool fashion sense usually consisting of shorts, boots, tank tops, and converse.
Be sure to check out her art and her youtube!
ART:
http://disney.go.com/create/artists/GlitterOreo
YOUTUBE: http://www.youtube.com/user/Fallingapartable?feature=watch
♥ Thanks for seeing her page!♥
Ad blocker interference detected!
Wikia is a free-to-use site that makes money from advertising. We have a modified experience for viewers using ad blockers

Wikia is not accessible if you've made further modifications. Remove the custom ad blocker rule(s) and the page will load as expected.