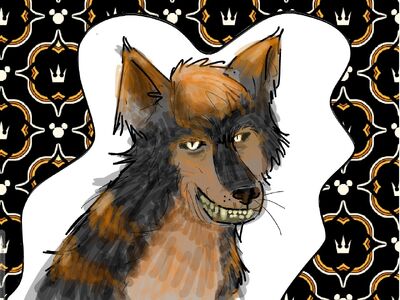 Fleeper is a famous artist with 750 fans and more than 30000 stars. She mostly draws pirates and her fursona Trick.
Personality and others:
She likes pirates and Gravity Falls.
Main character
Fleeper's mascot is a black dog/wolf  with orange hair and stripes.
His crush is usually holiday wolves like him.
Ad blocker interference detected!
Wikia is a free-to-use site that makes money from advertising. We have a modified experience for viewers using ad blockers

Wikia is not accessible if you've made further modifications. Remove the custom ad blocker rule(s) and the page will load as expected.