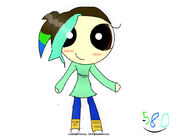 What I'm Like
I'm a nice person. But NOTE: I will turn into the steryotype New Yorker in the heat. Not to offend anyone (sorry JKStudios!) but I will get very angry. :? I don't like jerkish people, I am a Catholic, and love GOD with all my heart,
Why I am Here
I really enjoy DC, anad my pal (hint hint) JassyJas15 is on here too! Check her out! Okay, um, here's my art. 
I Love Art A lot :)
I love art (especially Candifloss's, Theyahsd's, ands MJ's). I am like always drawing wether I'm on or off the computer. I always have a sketchpad, just doodling or coming up with more styles. Keep on drawing, peeplez!
My DC Stuf
On DC my D-Name is FiveEightOh. :D I'm unknown, but my previous account is/was PinkPop101-. Sounds familiar? Well, I changes accounts 'cause I got tired of my D-Name. :3 I dunno why though, but I like numbers better as apposed to the alphabet. And the styles I use are the following: PPG, a classic, Manga, an all-time fave, Chibi, the cutest, Anime, complex and lovely, and finally, Stick Figures, the easiest.
Books and Reading
Well, my fave books are the Harry Potter series. :) My fave character is Lavender Brown. I ven have her her wnad (and love Ron)!! :D
Youtube
I have a youtube! My user name is MustacheArtistry. Look me up. :) BoBoJoe did! I have (bad) drawing videsos. Here's my e-mail. Only for drawing ideas or reccomendations. I will not read fan mail, spam, or negative comments. I will report and/or flag spammers and negativity. Here's my e-mail: MustacheArtist@gmail.com. Here's my Youtube Icon: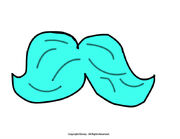 Ad blocker interference detected!
Wikia is a free-to-use site that makes money from advertising. We have a modified experience for viewers using ad blockers

Wikia is not accessible if you've made further modifications. Remove the custom ad blocker rule(s) and the page will load as expected.