AgentBrerRabbit was a fairly popular artist on Disney Create.
Art
Obsessed with My Little Pony at the time of Create, she mainly focused on drawing characters from the show of the same title, and her own OCs.
Along with MLP, AgentBrerRabbit drew many Brer Rabbit/Splash Mountain-related drawings, none of which spiked the interest of many people, though.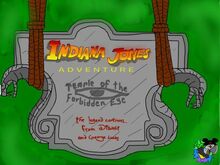 Nearly half of all of AgentBrerRabbit's drawings combined were drawn with a computer mouse, not a tablet.
One of her most popular drawings was a flipbook from the movie Rio. It featured baby Blu dancing in a tree, but has sadly been lost due to the site's shutdown.
Mascots
AgentBrerRabbit had two reoccurring mascots that were based off of the Pirates of the Caribbean franchise. One was a brown, fluffy dog with jail cell keys in its mouth named Poochie and the other was a blue and yellow parrot named Feather. (Feather can be seen in the signature stamp in the Indiana Jones drawing above.)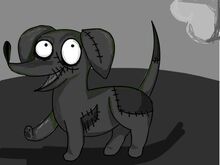 Contests
In 2012, Disney Create hosted the Frankenweenie contest, in which artists were supposed to imagine their own pets as a character in the film, Frankenweenie. AgentBrerRabbit won first place and a $200 Amazon gift card thanks to that contest!
Today
AgentBrerRabbit still draws to this day. Her best artwork is posted on her Tumblr art page, zip-a-dee-art.tumblr.com
Ad blocker interference detected!
Wikia is a free-to-use site that makes money from advertising. We have a modified experience for viewers using ad blockers

Wikia is not accessible if you've made further modifications. Remove the custom ad blocker rule(s) and the page will load as expected.