About
TonkoneseKitty has 3000+ fans and 246,000,000,000+ stars on Disney Create http://disney.go.com/create/artists/TonkoneseKitty
Tonkonesekitty joined Disney Create when it opened (when was that? ehh) and dominantly drew wolves, cats, and assorted animals; Although, her first popular pictures were realistic landscapes. Her main fursonas were River, the brunette Arctic wolf, and with her mate Lightning.
Along with drawing, Tonkonesekitty also enjoys writing poetry, singing, playing the guitar/uke, a variety of other art forms, and petting dogs (all dogs).
Art styles
She draws wolves and cats with a cross style between Ameican Comic, Manga, and Realism. 
Mascots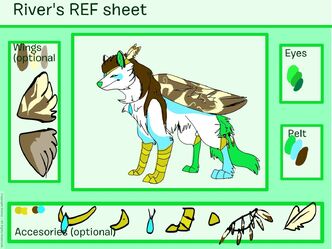 River
Lightning
Siberia
Current
Splatter
Constellation
Nova
Polarious
Umbra
Noir
Plumb
Pine
Sasha
FlickerHeart
OwlFeather
SplashEar
Miro
Ezra
Ivy
(and more)
Ad blocker interference detected!
Wikia is a free-to-use site that makes money from advertising. We have a modified experience for viewers using ad blockers

Wikia is not accessible if you've made further modifications. Remove the custom ad blocker rule(s) and the page will load as expected.